Truman the Tiger excites the Mizzou student section as the Tigers prepare to take the field. September 10, 2016.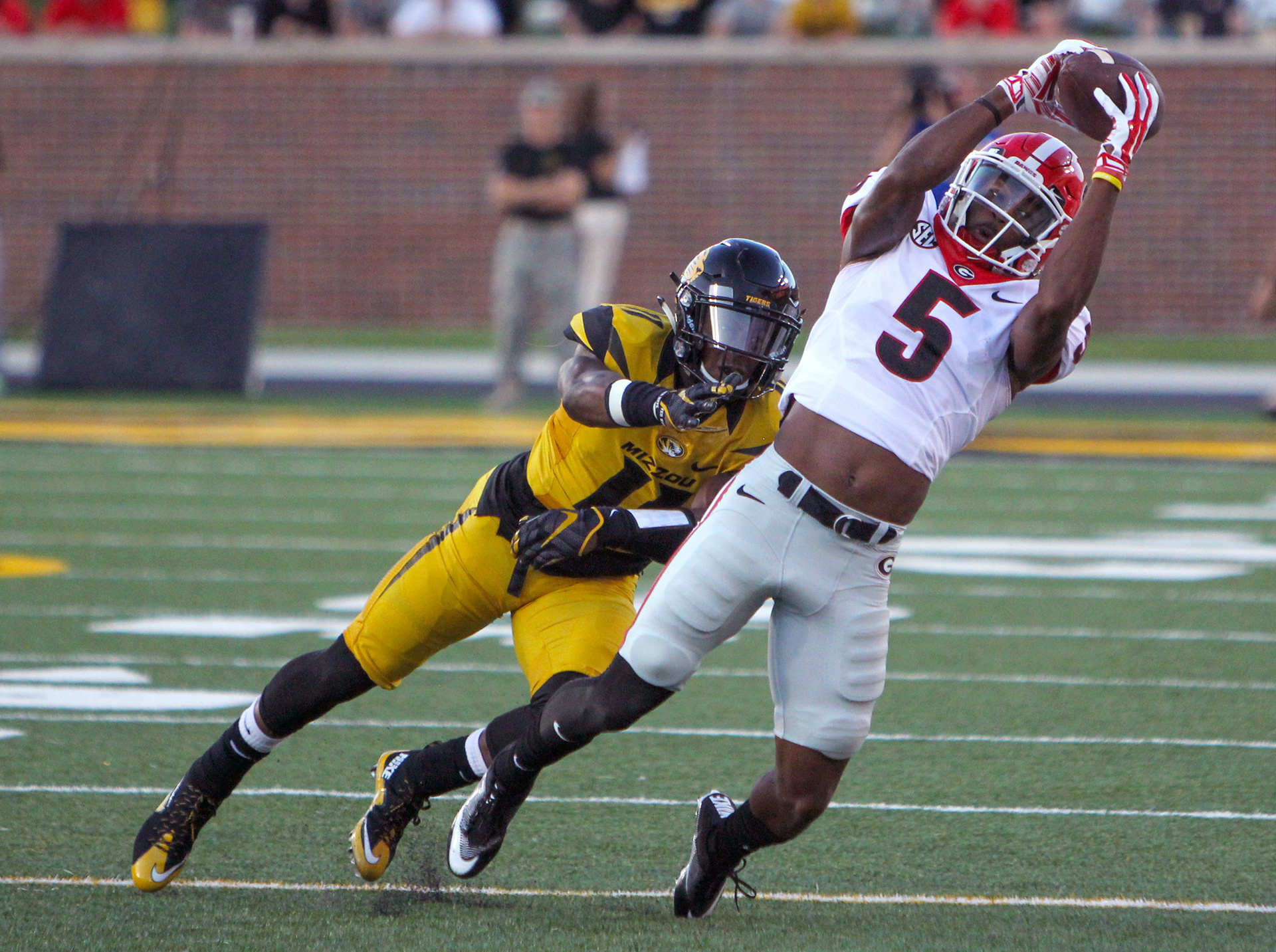 Georgia wide receiver Terry Godwin dives for a pass as Missouri defensive back Aarion Penton attempts to stop him at midfield during the game on Sept. 17. Penton had a strong defensive show during the game with three solo tackles and three pass break-ups. It was not enough to beat Georgia as they scored the game winning touchdown with 1:29 remaining on the clock making the score 28—27. "Everyone is upset. We played hard. We fought hard." said Penton. "It hurt, because we lost when we played our hardest."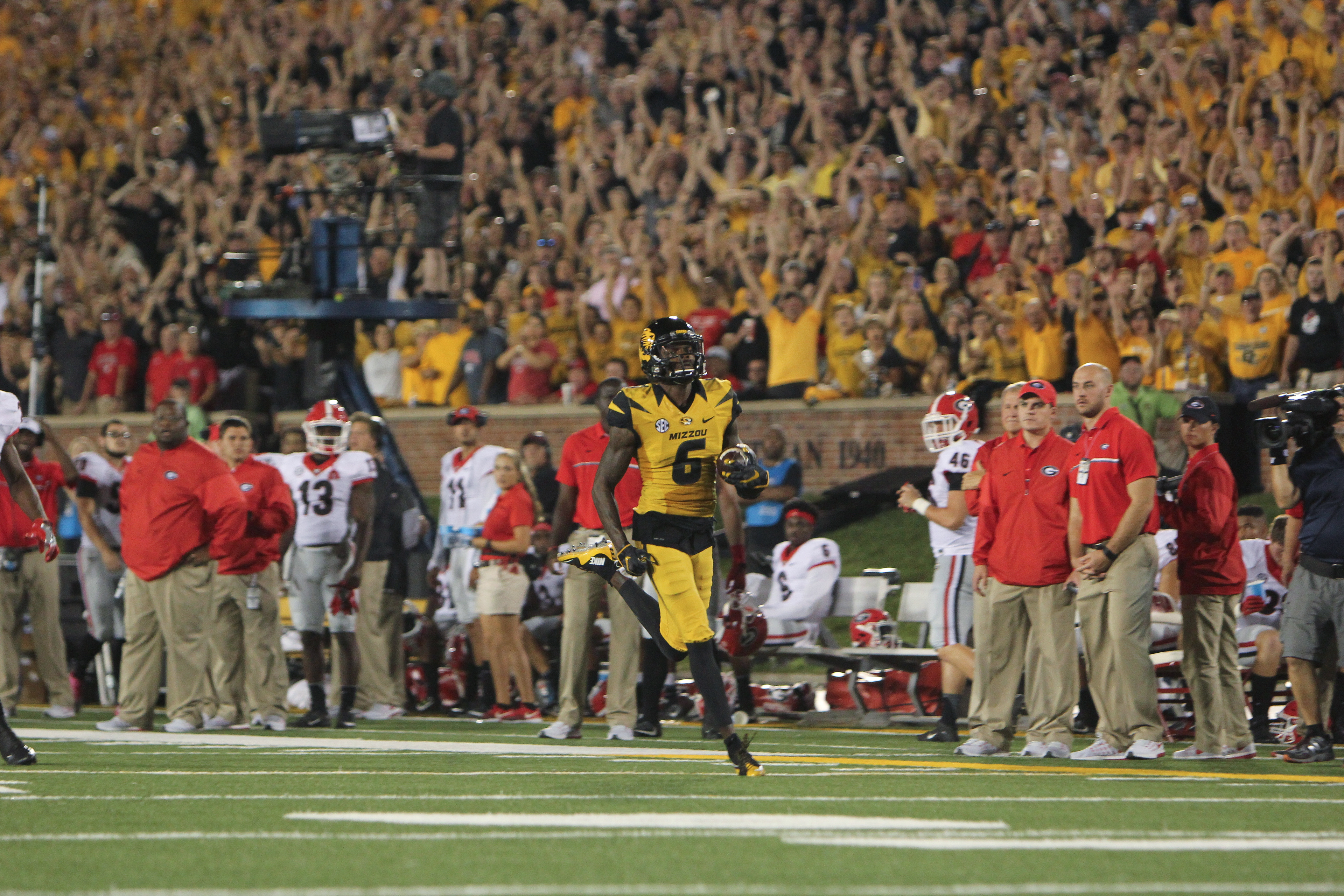 Missouri wide receiver J'Mon Moore runs past the Georgia sideline on a breakaway 79 yard touchdown pass from quarterback Drew Lock to put the Tigers up 20–14 in the second quarter.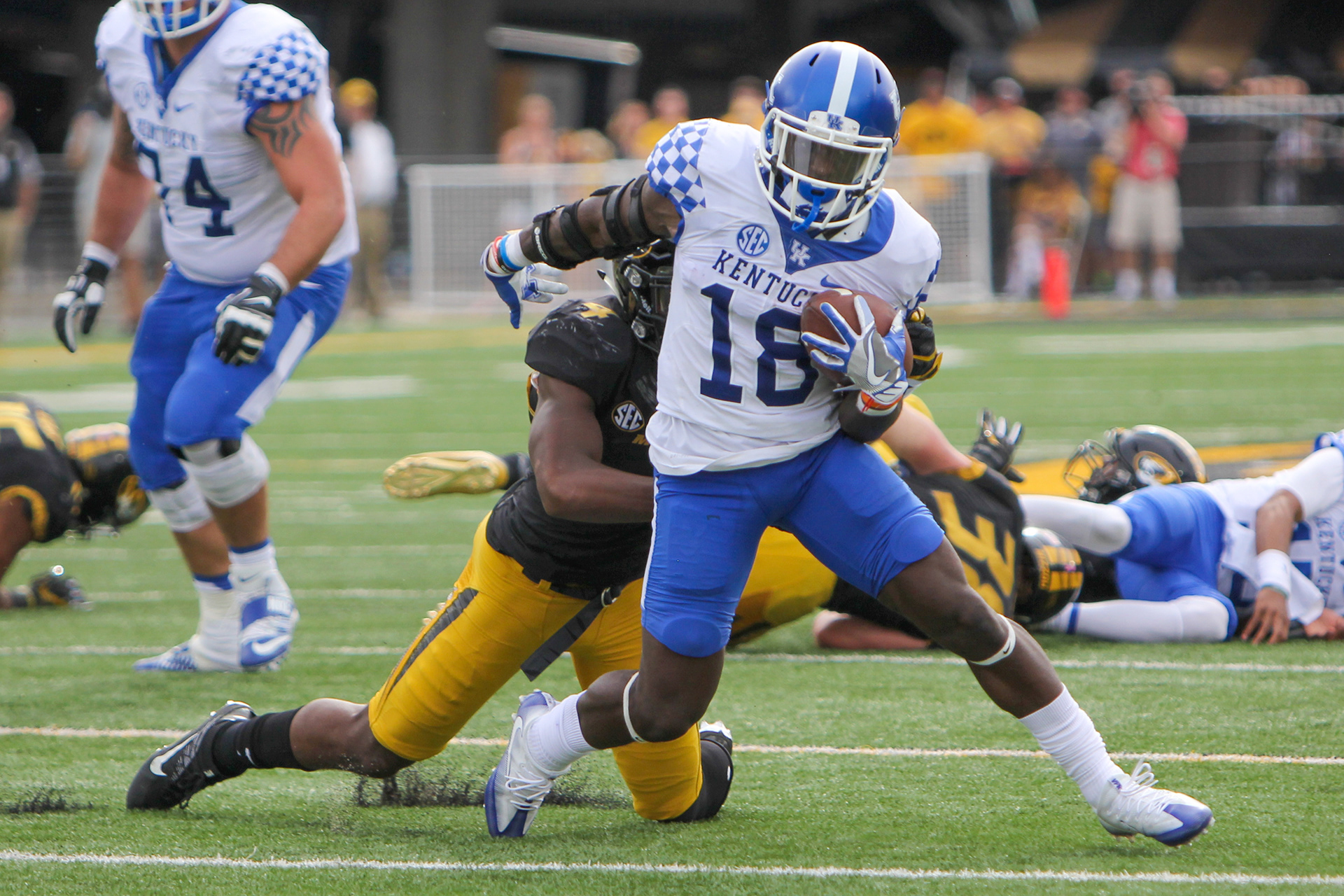 Kentucky running back Stanley Williams pushes past Missouri linebacker Brandon Lee around the 15 yard line on his way to the end zone on Oct. 29. Williams rushed for 182 yards and one touchdown helping Kentucky win 35–21.
Missouri coach Barry Odom heads off the field after getting his first career SEC win as a head coach on November 12 against Vanderbilt, with a score of 26–17.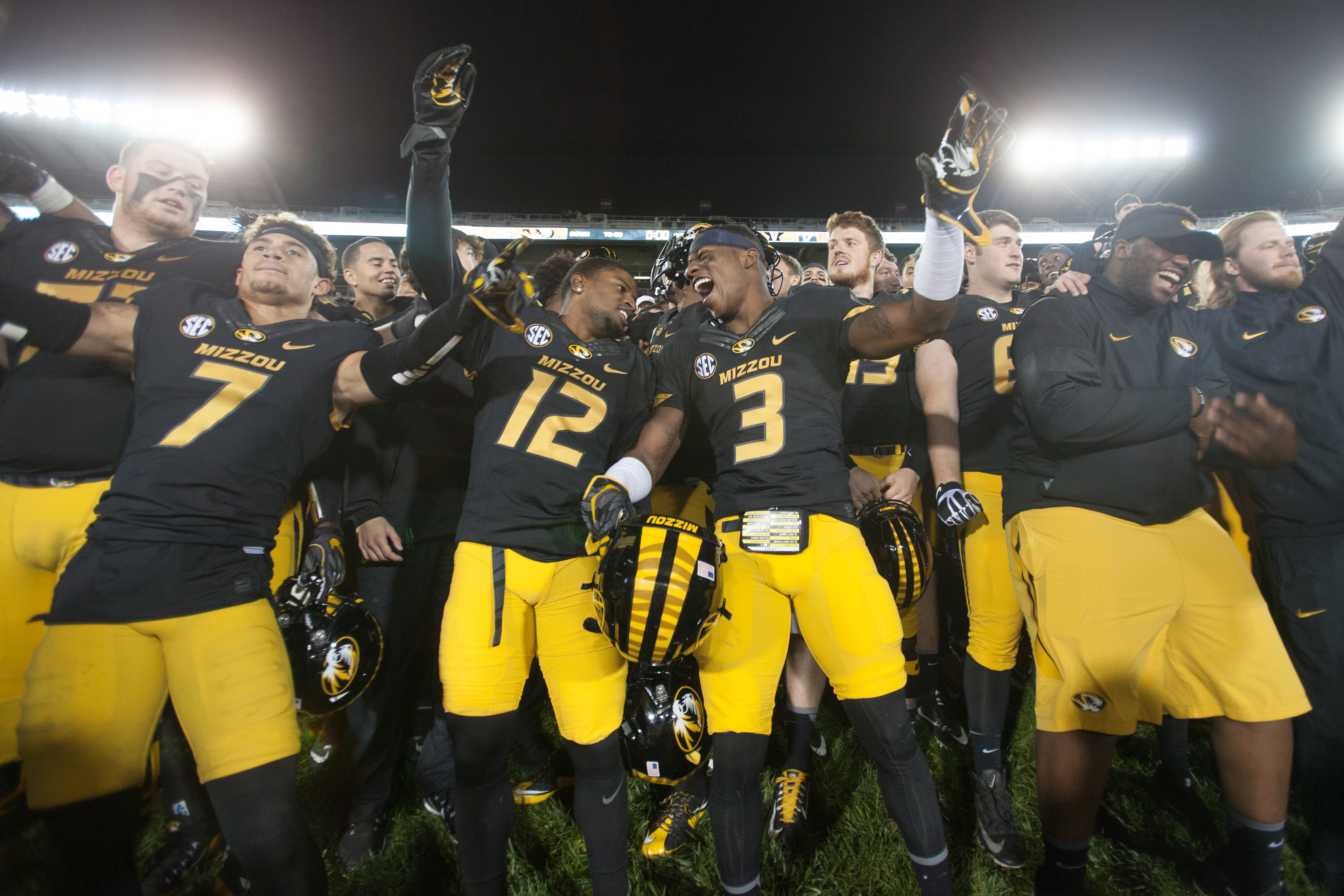 Missouri safety Cam Hilton, wide receiver Jonathan Johnson and safety Ronnell Perkins celebrate in the student section after winning the Battleline Rivalry game against SEC West rival Arkansas on November 25.